ALI Store

All Products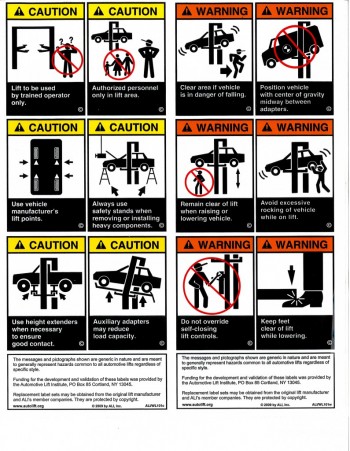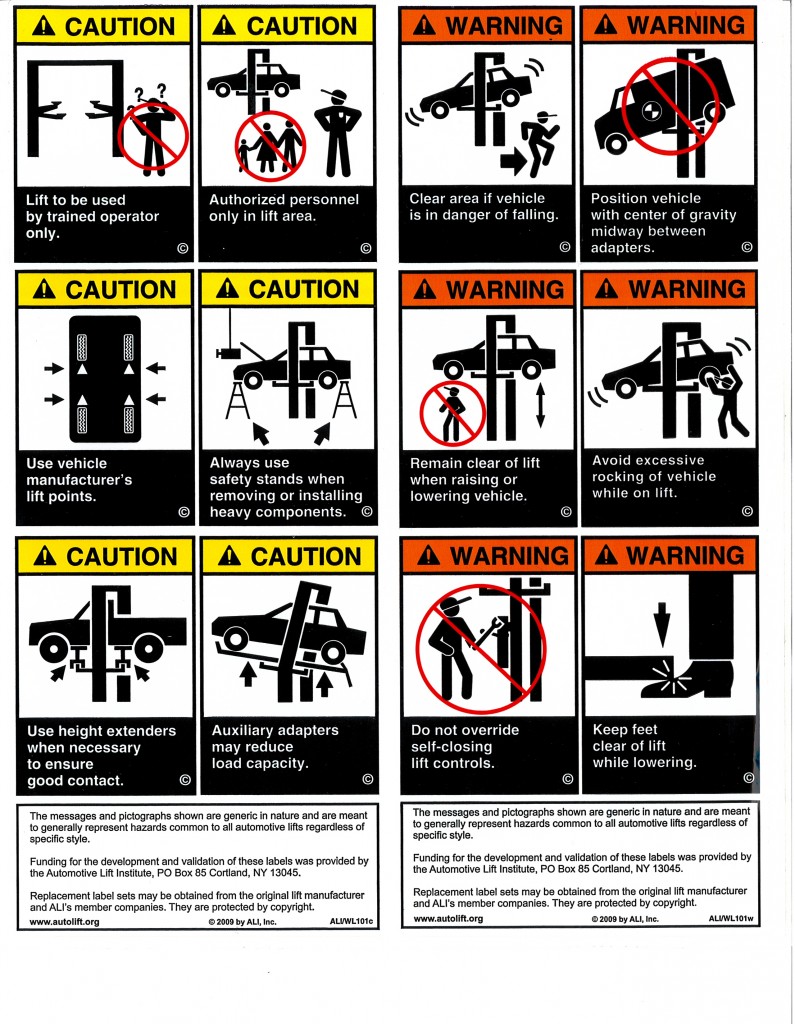 Uniform Warning Labels and Placards
Products:
WL101 labels (2-post surface)
WL200 labels (surface wheel engaging)
WL2200 placards (surface wheel engaging)
WL300 placards (hinged frame-engaging)
WL3300 labels (hinged frame-engaging)
WL400 labels (movable wheel-engaging or WEMU)
WL500 placards (all in-ground)
Warning, Caution & Safety Instructions are sold as a complete safety package only. The ALI Safety Package includes the  Uniform Warning Labels or Placards as described above, and equivalent quantities of the following items: ALI/SM and ALI/ST; ANSI/ALI ALOIM, and ALI-LP Guide.
The above kit is $60.85 plus shipping. With the purchase of one kit minimum, additional labels or placards can be purchased for $20 each. Call for bulk pricing.
To place an order, please call our office at 607-756-7775 or email us at info@autolift.org. We are not able to fulfill this order through the ALI Store.
Supplementary Warning labels for all 2-post lifts are now available in Mandarin, French Canadian, and Neutral Spanish.
Lift users may obtain replacement labels from the manufacturer of their lift. For manufacturers of new lifts to obtain these labels, they must purchase our complete safety package of publications.
| | |
| --- | --- |
| Weight | .2 lbs |
| Dimensions | 11 x 6 x .05 in |

All Products