Annual lift inspections are required by health and safety officials,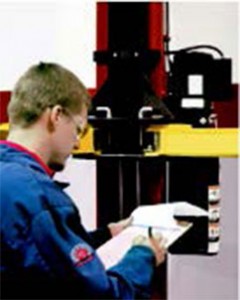 ANSI standards and local regulations. But even more importantly, taking care of your lifts is the right thing to do for your team and your business. Find your local
ALI Certified Lift Inspector here
.
ALI Certified Lift Inspectors are proven qualified to inspect every lift in your vehicle service facility, from  light-duty car lifts all the way up to those rated to lift 130,000 lbs. or more.
Proper lift operator training is also coming under increased scrutiny. Ensure that your technicians are up-to-date on their lift safety training quickly and easily with ALI's new Lifting It Right interactive online training module for just $29 per trainee. Learn more here.