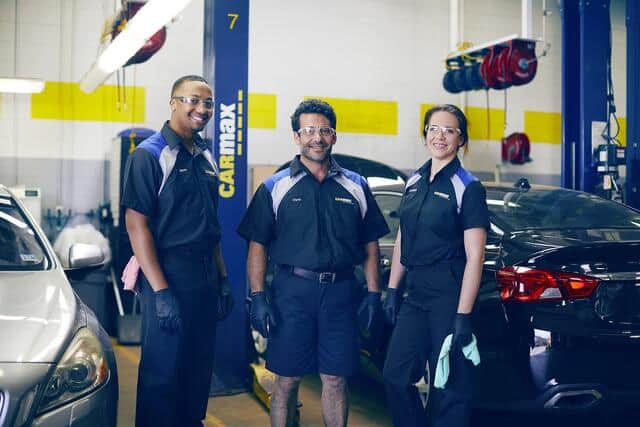 The Automotive Lift Institute (ALI) has been called on by CarMax, the nation's largest retailer of used cars, to provide car lift safety training and materials to thousands of technicians at CarMax's more than 220 stores nationwide.
Under the agreement, ALI will present its Lifting It Right online lift safety training course to CarMax employees. This copyrighted, interactive course covers proper lifting practices for all types of vehicle lifts. Available in English or Spanish, it can be taken on a computer or mobile device in about an hour. At the end of the course, a certificate of completion is stored online for easy access to demonstrate compliance with OSHA and other safety and health regulations that require lift safety training for anyone who operates an automotive lift.
"ALI believes the number one cause of lift accidents is operator error. That's why lift safety training is critical," says R.W. "Bob" O'Gorman, ALI president. "We commend CarMax for its proactive approach to protecting technicians by providing Lifting It Right training to help keep them safe on the job. This commitment to safety is a hallmark of a company that cares about its workers."
Lifting It Right is the only lift safety training program developed and backed by ALI, the lift industry safety watchdog for more than 75 years. Since its debut in 1987, the Lifting It Right program has taught millions of professional technicians, students, and hobbyists how to lift a vehicle without causing injury or property damage. The online course covers how to spot and lift a vehicle, prepare the service bay, maintain load stability, lower the lift, and recognize the need for annual lift inspection and basic lift maintenance.
In addition to the training course, CarMax will provide ALI lift safety materials for all its service locations. These materials include the current Vehicle Lifting Points Guide, Safety Tips Card and Safety Tips Poster. The lifting points guide provides car manufacturers' recommended lifting points for thousands of domestic and imported cars, SUVs, and light trucks over the last 20 years. It's a critical reference guide when using a two-post or other frame-engaging lift. The safety tips card and poster outline 13 key safety pointers for proper lifting. They're designed to serve as a constant reminder for lift operators to "lift it right." Check out all the lift safety materials available from ALI in the store.