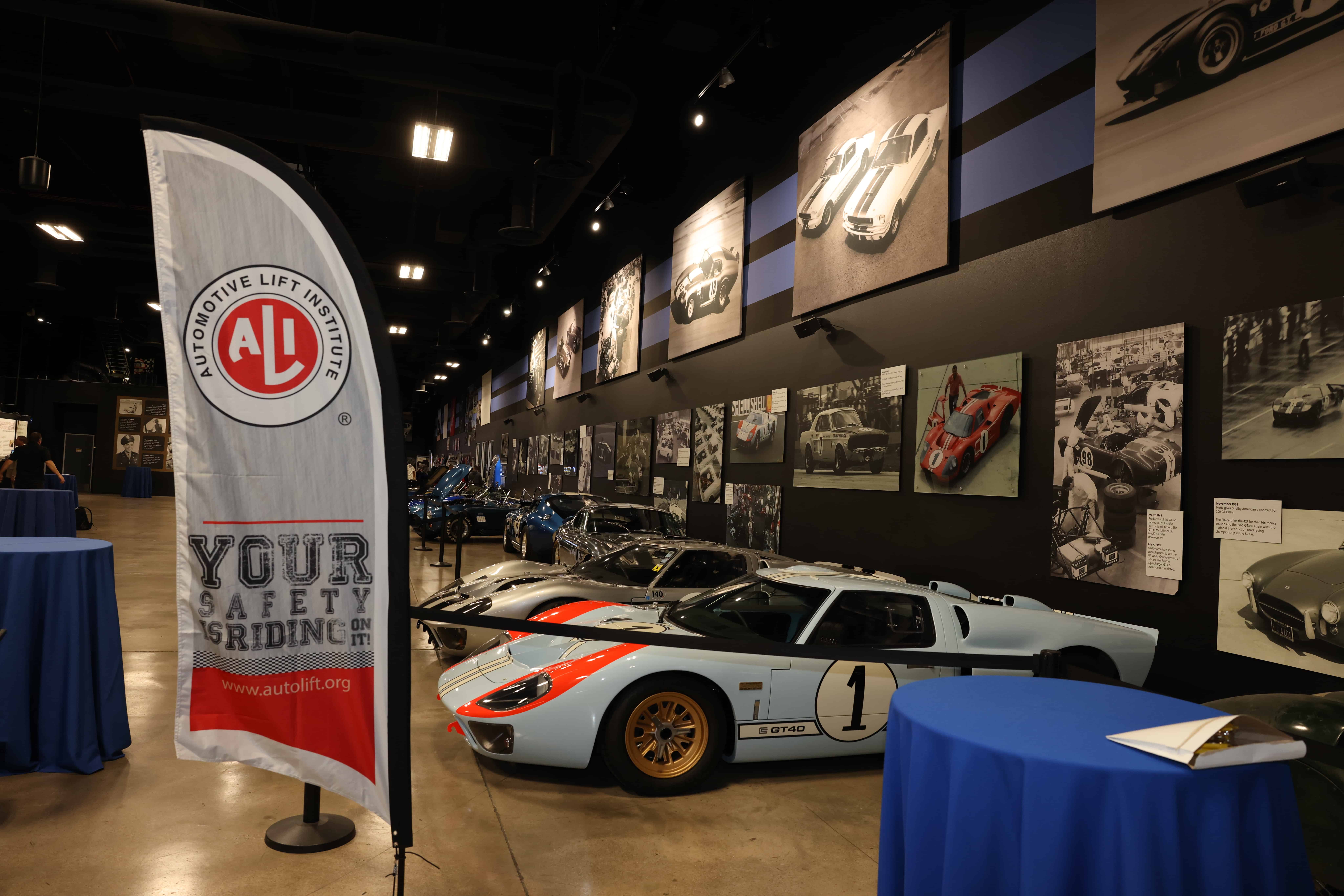 ---
Check out more photos!
---
We marked the tenth anniversary of the ALI Lift Inspector Certification Program and the formation of the ALI Associate Class with a celebration at the Shelby Heritage Center in Las Vegas on Oct. 30. Over the last 10 years, ALI Certified Lift Inspectors have conducted more than 1.3 million lift inspections to help keep technicians safe on the job.
All vehicle lifts should be inspected at least annually by a qualified lift inspector to ensure they are operating properly and are safe for continued use. The ALI Lift Inspector Certification program provides a resource for standardized lift inspection procedures and qualified lift inspectors to perform them. There are currently 560 ALI Certified Lift Inspectors, with about as many more candidates making their way through the certification process in support of U.S. and Canadian lift inspection services.
ALI Certified Lift Inspectors are authorized to perform Check360 Certified Lift Inspections, the only lift inspection backed by ALI to meet the national lift safety standard.
Any North American organization with at least one ALI Certified Lift Inspector on staff may join ALI as an Associate Class Member, providing access to exclusive industry resources, training materials and discounts. They also elect an Associate Class representative to the ALI Board of Directors.
Some 250 Associate Class members, lift inspectors, manufacturing member representatives, and other industry professionals attended the anniversary celebration. While checking out the beautiful cars on display and mingling, they also interacted with ALI staff to learn more about the Lift Inspector Certification Program. They were joined by celebrity guests including Courtney Hansen of Ride of Your Life with Courtney Hansen and Javier "Shorty" Ponce of Shorty's Dream Shop, as well as surprise video appearances from Jay Leno, Richard Petty, and his grandson, TransAm TA2 driver Thad Moffitt. Others at the event catching attention by attendees included YouTube influencer Robby Layton and NHRA Pro Stock Motorcycle Champion Steve Johnson.
For more photos from this special evening, visit our Facebook page.