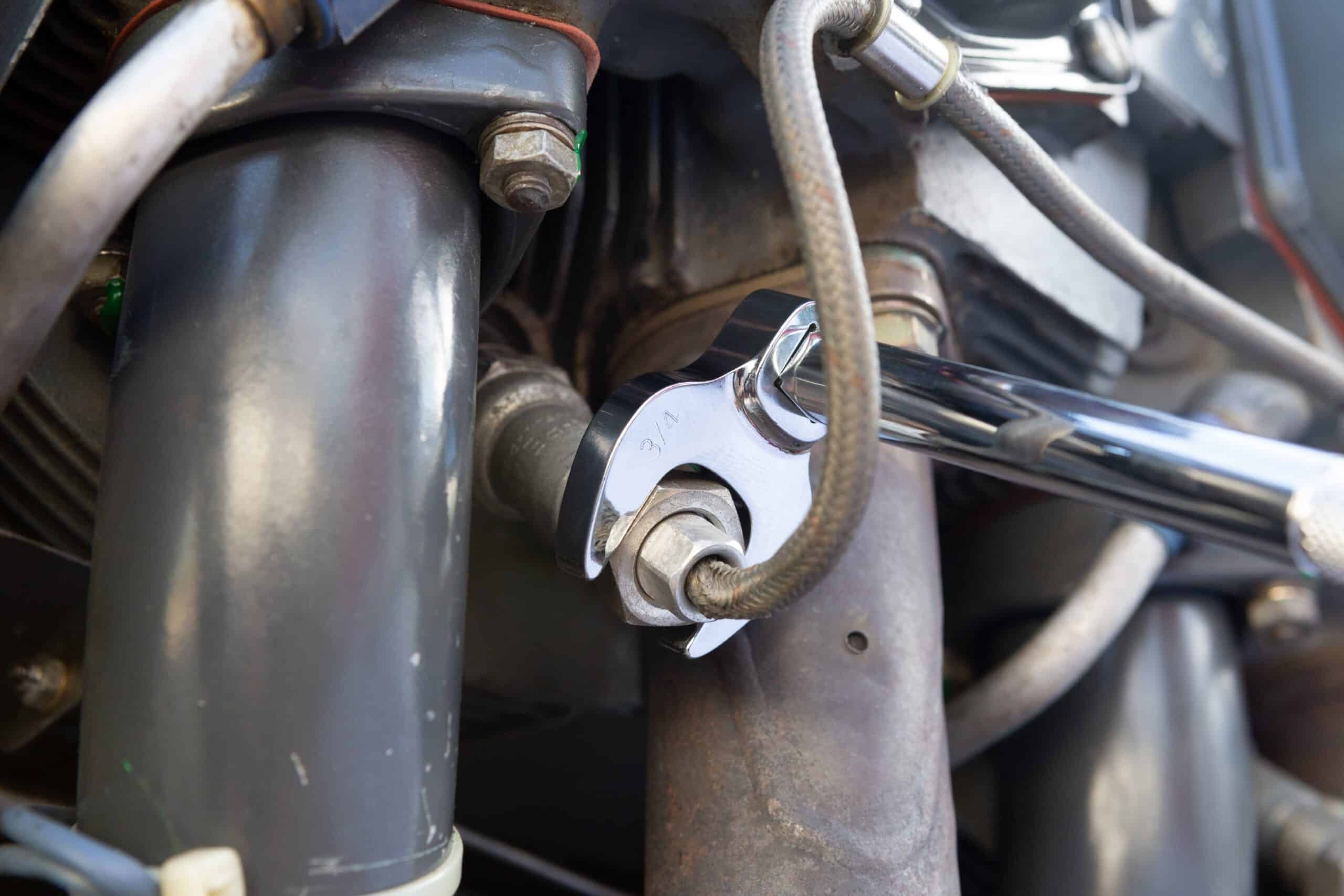 How to avoid scams and false claims when buying a car or truck lift
Once a decision has been made to consider purchasing a car and truck lift, today's buyer is almost instantly bombarded with advertising and claims so intense that it can be overwhelming for first time buyers, those with limited lift experience, and even for a seasoned buyer or user that is challenged by budget constraints or the hope of adding additional shop equipment.
Have you heard about the car and truck lift importer from Canada claiming CE certification that knew so little about the CE process, that the automotive lift and the sales and marketing literature incorrectly claimed CE Certification to the European standard for garage doors and gates? The correct European standard for automotive lifts is actually EN1493. How about the Amazon purchaser with buyer's remorse because the lift arrived with missing parts and bolt holes that wouldn't align? According to the buyer, there was no seller support to be had. Just as concerning is the importer that labeled a lift with capacity of 842 pounds beyond the stated capacity from the Chinese manufacturer. So how can you avoid these scams and false claims and be sure that your new car and truck lift won't become a purchase you regret?
As you begin your journey of pushing aside the meaningless sales and marketing chatter, consider the fact that a car or truck lift you bring into your shop becomes a piece of equipment you're trusting with your life and the lives of others. An important part of the purchasing process is to verify and demand upfront that your new lift is certified to meet the appropriate industry safety standards. Unfortunately, as you're searching for a new car or truck lift, you may come across offers for cheap lifts that seem too good to be true, sales claims that certain lifts are "more certified" than others, or even fraudulent use of the Automotive Lift Institute (ALI) name, logo, or marks to imply some endorsement or certification when there is none.
The first thing to do when purchasing a car and truck lift is to become knowledgeable about certain acronyms you might see accompanying certification and compliance claims, as well as the lift certification process. This first step will help you to clearly see beyond the sales hype often observed in today's global economy. Many lift models offered without ALI certification will usually declare "CE" certification or may have misleading claims of "UL," "ETL," or "CSA" compliance. Do not be misled by such claims. CE requirements differ from the US National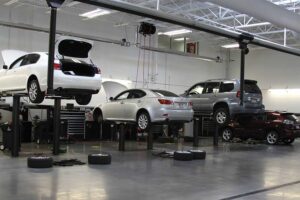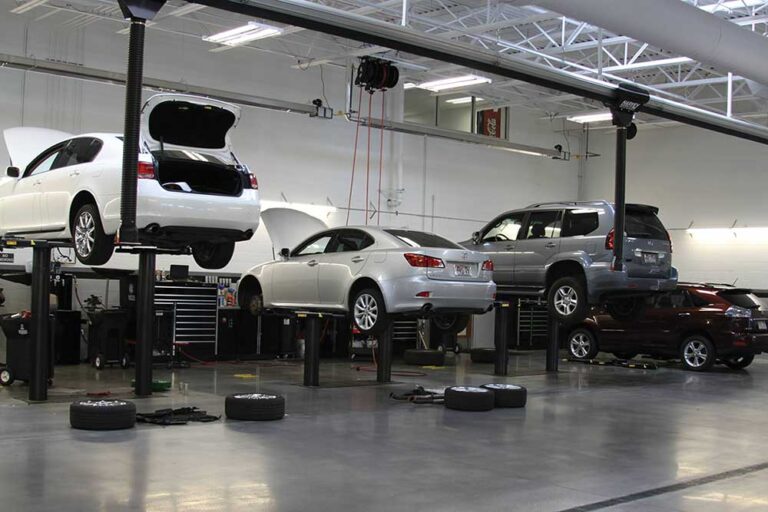 Electric Code (NEC) and CSA C22.2 No. 68 requirements. Purchasing a lift bearing only a CE Mark may result in your shop being "red tagged" for using a lift not listed to North American safety standards. When a UL, ETL, or CSA mark is placed directly on motors or electrical components, these marks ONLY represent component recognition to allow the lift compliance evaluation by the certifier to limit the scope of testing. This international approach allows manufacturers the ability to avoid complete testing of the motor or electrical system when a lift model is submitted – as it recognizes that motors and electrical components in such programs have known thermal and electrical characteristics as a stand-alone part. Lift certification requires evaluation of the ENTIRE lift and the recognized components as a COMPLETE unit or lift model. These UL, ETL, and CSA labels are often used by unknowing foreign sellers and resellers or unscrupulous sales and marketing teams that recognize the buyer, and the buyer alone, bears the responsibility to comply with code and health and safety regulations. The CE Mark identifies products that comply with safety requirements established by the European Union and is a requirement in Europe.
Accredited certification programs such as the one ALI offers for car and truck lifts are systems in which an independent, third-party organization determines that a manufacturer can continually produce a product that complies with a specific set of standards and quality control requirements. ALI's lift certification program includes ongoing factory visits and multi-point record keeping to ensure manufacturer compliance. For example, manufacturers authorized to apply the ALI's Gold third-party label on listed products must maintain and control welding processes, steel type, stress calculations and even drawing revisions. Those product models earning the ALI mark even undergo periodic re-evaluation to maintain certification when the safety standards are updated or improved. ALI's Certification Program for automotive lifts is accredited by the ANSI National Accreditation Board (ANSIANAB) with Accreditation ID#0584. This means that ALI certified lift models meet the required national electrical and mechanical safety standards for automotive lifts and the certification program is independently accredited by an organization recognized both nationally and internationally, allowing consumers and users confidence and trust. Now that you understand the basic process, some key things to remember include:
There are no conditional, temporary, or partial certifications. A lift is either certified or it's not.
Only lifts bearing ALI's gold certification label are certified. Lifts without that label, or bearing a label that does not include ALI's mark, are not certified.
It is fraudulent to use the ALI Certification Label or reference the Certification Program on products that are not manufactured in compliance with all requirements of the applicable standards.
The ALI Certification Mark is registered with the US and Canadian governments and is vigorously defended, including by legal means when necessary.
Understanding the certification process and some key acronyms to look out for will help you avoid a number of scams and false claims. But new instances of fraudulent use of the ALI name, logo, or marks do occur, and ALI maintains a list of "Buyer Beware" lift certification claims to assist lift buyers in their purchasing process. These retailers have either never been an official, authorized participant or an ALI member and are simply attempting to confuse buyers, or they have lost their certification or membership by violating ALI policy. When purchasing a car and truck lift, check the Buyer Beware list and make sure you're purchasing from an authorized ALI Lift Certification Program participant, ALI member company, or an approved distribution channel. You can also verify that the specific lift model you're interested in is certified by ALI using their Directory of Certified Lifts – if it's not listed, it's not certified.
Once you know that you're purchasing from a trusted source, don't forget to have the lift inspected annually by certified car lift inspectors. You can find an inspector near you, or verify certification status, using ALI's Directory of ALI Certified Lift Inspection Providers. ALI maintains a list of "Buyer Beware" lift inspection claims to help buyers avoid fraudulent inspections claiming to meet ALI program requirements. Some of these inspection service providers have never been ALI Certified Lift Inspectors, authorized participants of the ALI program, or ALI Associate Members and are simply attempting to confuse buyers. Others have lost their prior certification or membership by violating ALI policy. ALI Check360 Certified Lift Inspections are the only ones backed by ALI to meet national lift safety standards.
Armed with the knowledge of the certification process, which acronyms hold weight in the US and Canada, and ALI's Buyer Beware resources, you can avoid scams and false claims when buying your next lift. Bookmark this page and the listed ALI resources for future reference, and be confident that your prospective purchase is a certified lift model, sold by an authorized dealer, and backed by a certified lift inspection.