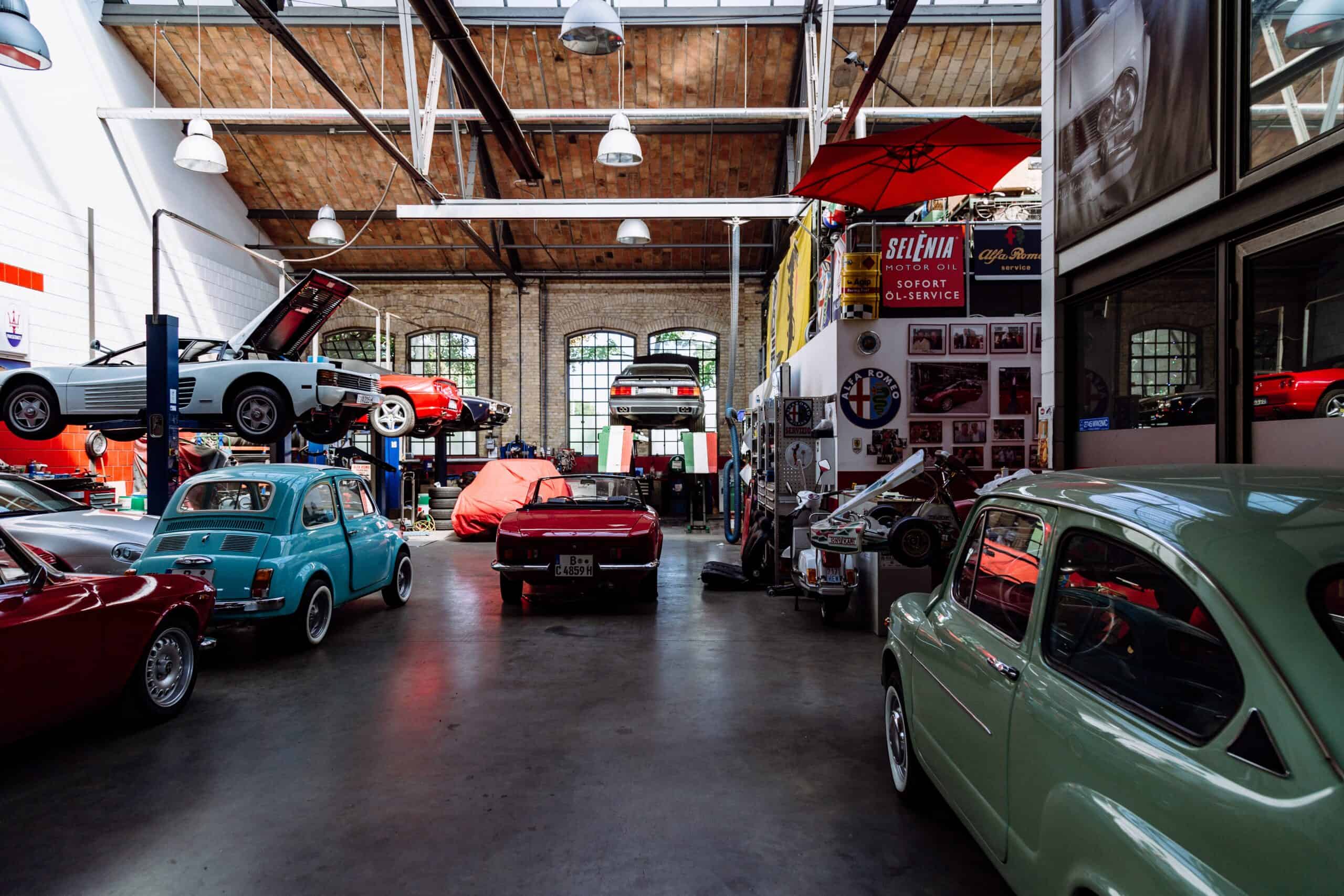 It can be easy to forget how powerful and dangerous car and truck lifts can be if you're around them day-in and day-out. Don't get complacent! That leads to accidents, injuries, and property and equipment damage. Today we're sharing three tips for safe car and truck lift operation to help you stay healthy, happy, and headed home at the end of each workday.
Remain attentive, Notice and Report
Every day before the first use of your car and truck lift, you should perform a thorough inspection of the equipment. It's important to do this every day to catch any new issues before they cause an accident or injury, to identify and schedule any needed repairs or maintenance, and to remain intimately familiar with your car and truck lift so that you will immediately know if something is "off" or not functioning as usual. Daily inspections by you, your employer, or your staff should be documented to verify that inspections are taking place and to track recurring issues. This could be as simple as a one-page checklist located in a central area of your automotive shop, and every employee should be familiar with its contents and the proper procedure for performing and documenting daily inspections.
So what kind of things are you looking for in a daily inspection? Your checklist should include the following items:
Visually inspect all moving parts for excess dirt and grease, rust, scratches, burrs, cracks, and bent or damaged components, including bolts and pins.
Visually inspect the lift area, including the floor, and the lift's static components for cracks, rust, and damage.
Check hydraulic connections and hoses for leaks.
Check electrical connections and power cords (loose connectors, nicked cables, etc.).
Test the up and down controls over the full range of motion, and check the emergency stop.
Check the movement of lift arms for smooth operation.
Verify that rollers and pivot points are moving smoothly and in good condition (no "sticking," excess or uneven wear, grinding of material, or grating noises).
Check the safety lock for proper engagement and operation.
In addition to your daily inspections, don't neglect to schedule an annual inspection. Be sure to hire one of the certified car lift inspectors near you using the Automotive Lift Institute's (ALI) directory of ALI Certified Lift Inspection Providers. Tell the inspector you want a Check360 Certified Lift Inspection – and don't settle for anything less.
Load your car and truck lift properly
Car and truck lifts must be used correctly to ensure the safety of the people using them and to ensure the work goes smoothly without damaging the lift or the vehicle. This starts with loading the lift carefully and properly.
Before you load your lift, make sure you know the weight capacity or the lift and the weight of the vehicle you want to load – never overload your lift, as this can result in failure of the equipment and serious injury or death. Once you know that the vehicle is within the capacity of your lift, load the vehicle so that it properly balanced. The car or truck's center of gravity should be clearly within the area surrounded by the points of contacts between the lift and the vehicle. Be aware that work requiring the removal of vehicle components will change the vehicle's center of gravity, and plan to position the vehicle accordingly.
You also need to verify that the vehicle is stabilized before lifting it to a working height. For drive-on lifts, that includes making sure the wheels are properly chocked and only using equipment provided by the lift manufacturer to stabilize the vehicle. Always use the proper designated lifting points and check for damage or wet, oily, or slick surfaces that may cause a vehicle to slip or shift.
Your lift should only be used to load and lift vehicles within the manufacturer's recommendations for operation – never use it as a jack, raise a vehicle with people inside the vehicle, or use the lift in any other unauthorized way. Similarly, never block or override the controls, as this presents serious safety hazards to anyone in the lift area and can result in major equipment and property damage.
ALI's Lifting It Right online course is an interactive course updated for today's technicians to help you comply with OSHA and other safety regulations that require lift safety training for anyone operating an automotive lift. The course explains the right way to lift a car, truck, or SUV without causing injury or property damage, including how to lift a vehicle, how to maintain load stability, how to lower the lift, and basic lift maintenance – for any vehicle lift, such as two-post lifts, mobile column lifts, and more. ALI's Lifting It Right Safety Manual is an excellent companion to the online course.
Always make sure the lift area is clear of people, tools, and debris when operating the lift.
Never operate the lift when people are in the lifting area. Always make sure employees, customers, and other personnel are safely outside of the lift area before moving the lift. Similarly, always make sure that tools and debris have been collected and moved out of the way of a lift before lowering it. These are steps that only take a moment but can prevent serious injury and equipment damage. For everyone's safety, look around and ensure the lifting area is clear and safe before proceeding with any movement of an automotive lift.
Safety Tips for Your Shop
These tips will help keep you, your colleagues, and your employees safe in their day-to-day work. Keep these and other useful safety tips top-of-mind by posting an Automotive Lift Safety Tips Poster (30"x45") in your shop, and don't forget to reinforce a safety culture with ALI's Automotive Lift Safety Tips Card (8.5"x11" – perfect for posting in service bays!).