Go Back
ALI Lifting Points Guide – 2021 Model Year Update
12-14-2020




December 2020 release
The following pages identify the vehicle year-model graphic supersession for ALI's 2021 model year update. The new graphics that appear in the most current version of the lift points guide have been provided along with the applicable graphic name and year-model combination. The graphics that are superseded in the 2020 model year print version, have been listed for reference. Purchasers and users of the 2020 Lift Points Guide are advised to reference the diagrams included in this press release for the vehicle lifting points depicted.
The lift points guide includes information relating to the proper placement of vehicle lift arms when raising a light-duty car, truck, van or SUV.  When provided by an OEM, references to frame markings or the use of vehicle lift pads have been included.
The ALI Lift Points Guide yearly update has been completed to include 2021 model year revisions. The 2021 Lift Points Guide will be available January 1, 2021 by visiting ALI's online store. Yearly updates include the addition of new images when a new vehicle has become available or major revision has been made by an OEM.  Existing images for current-generation vehicles are reviewed to ensure that they match the most current OEM information.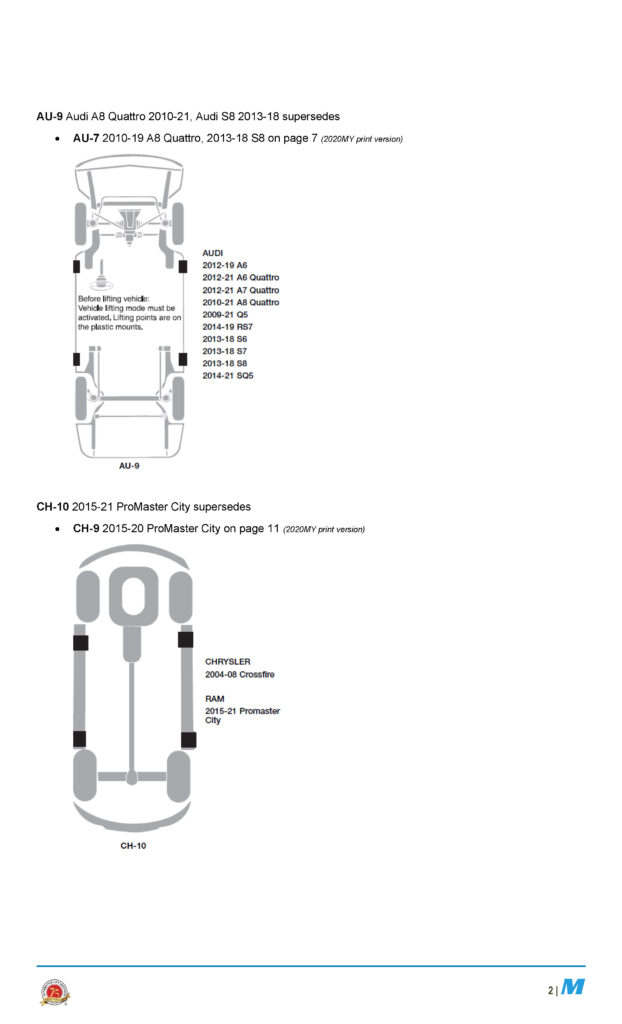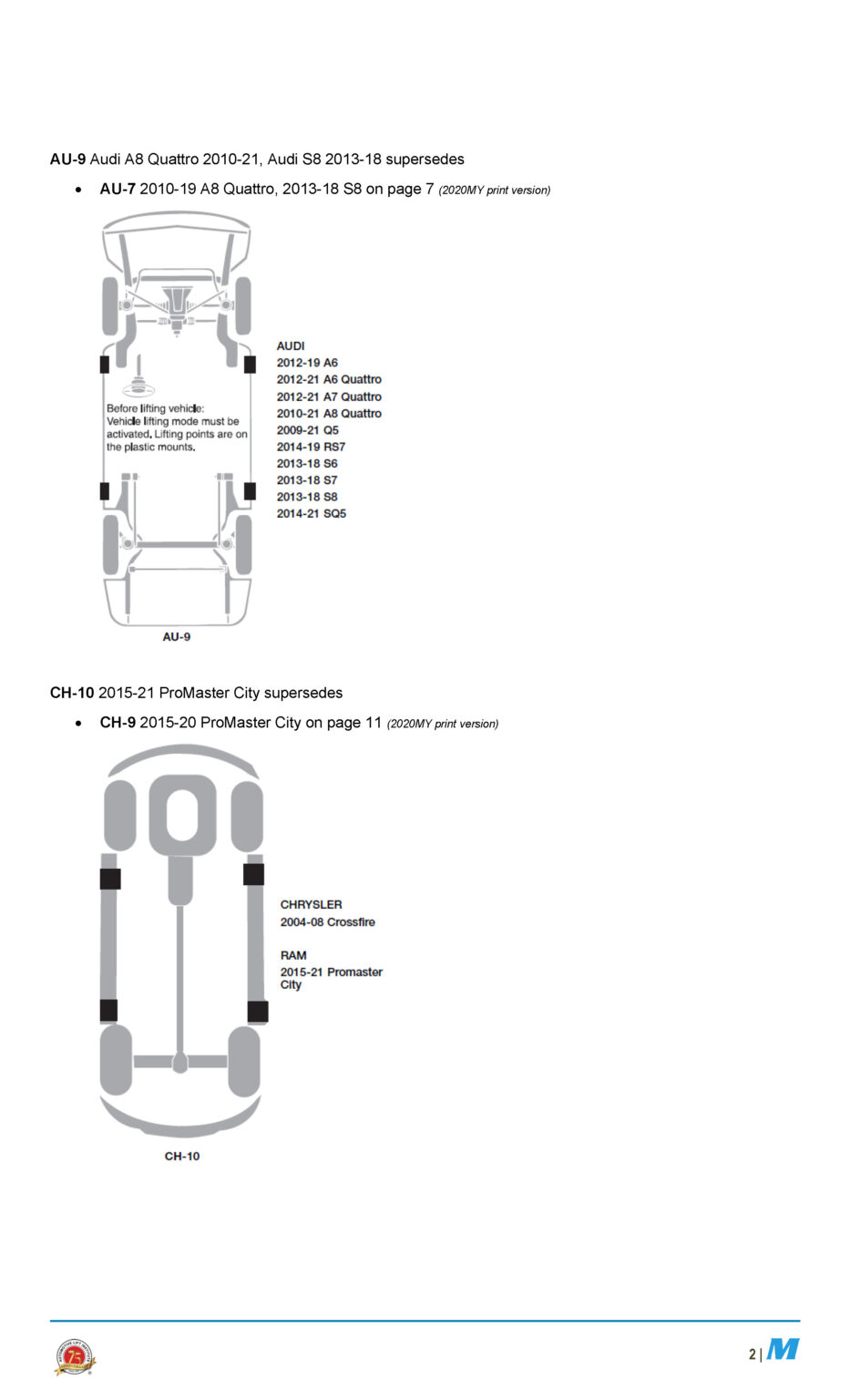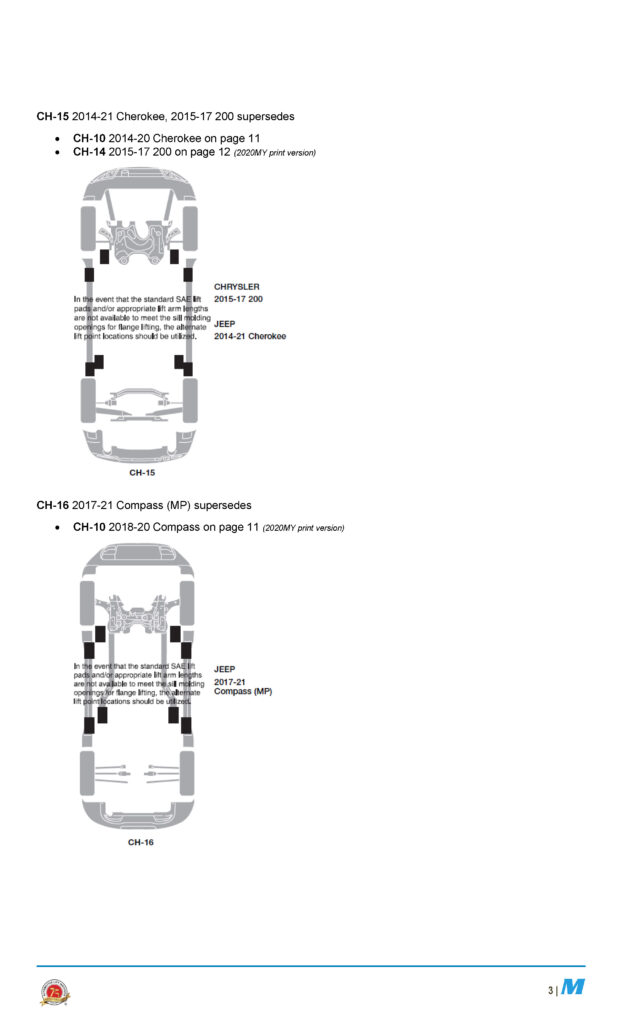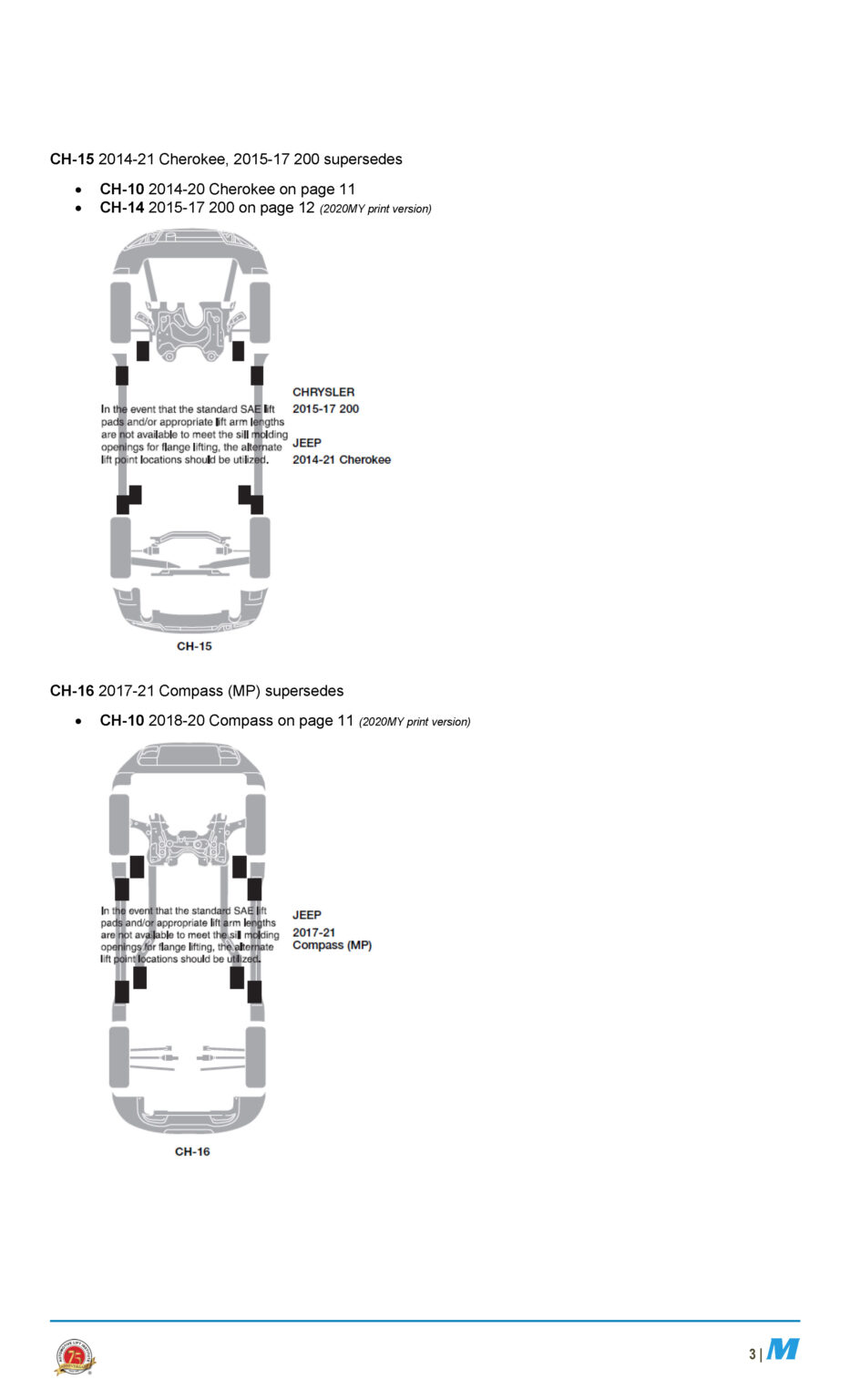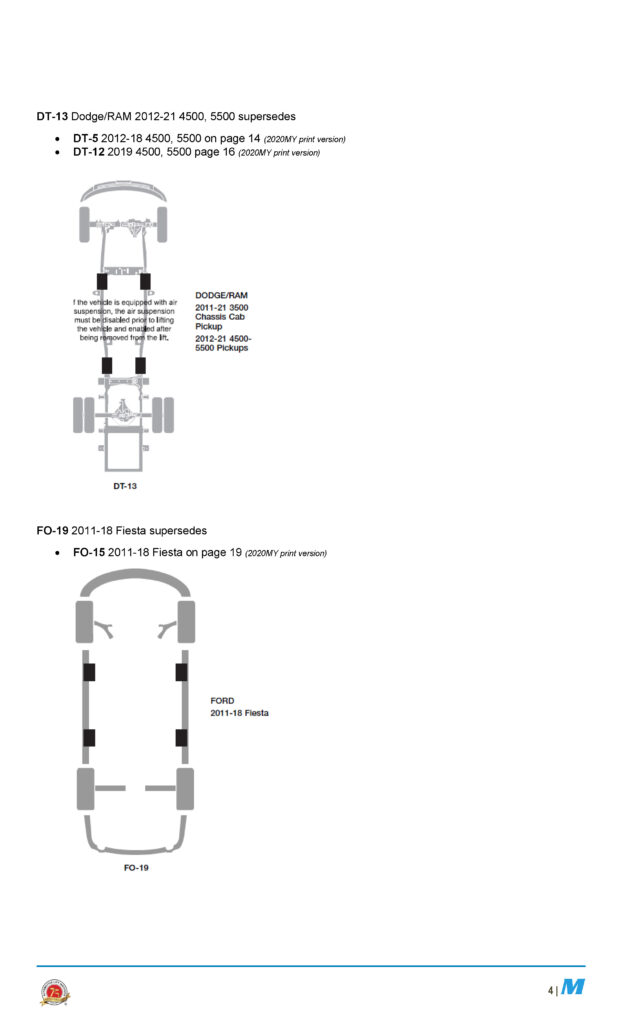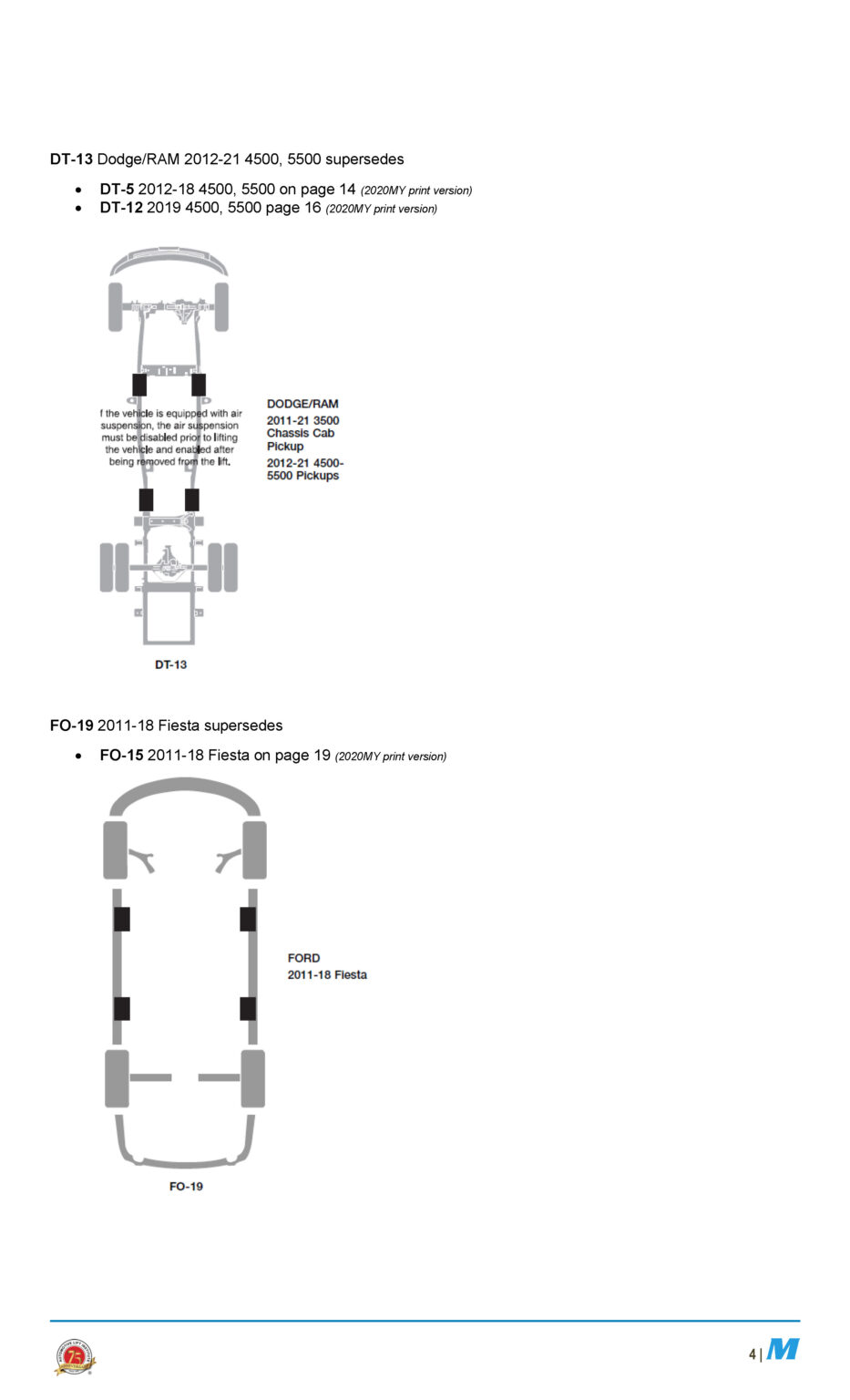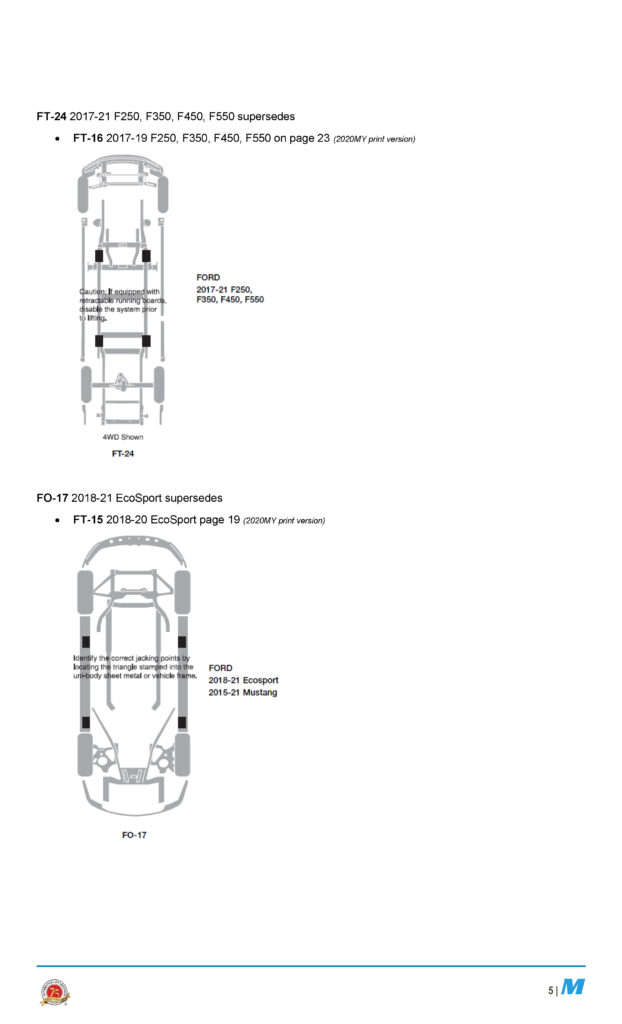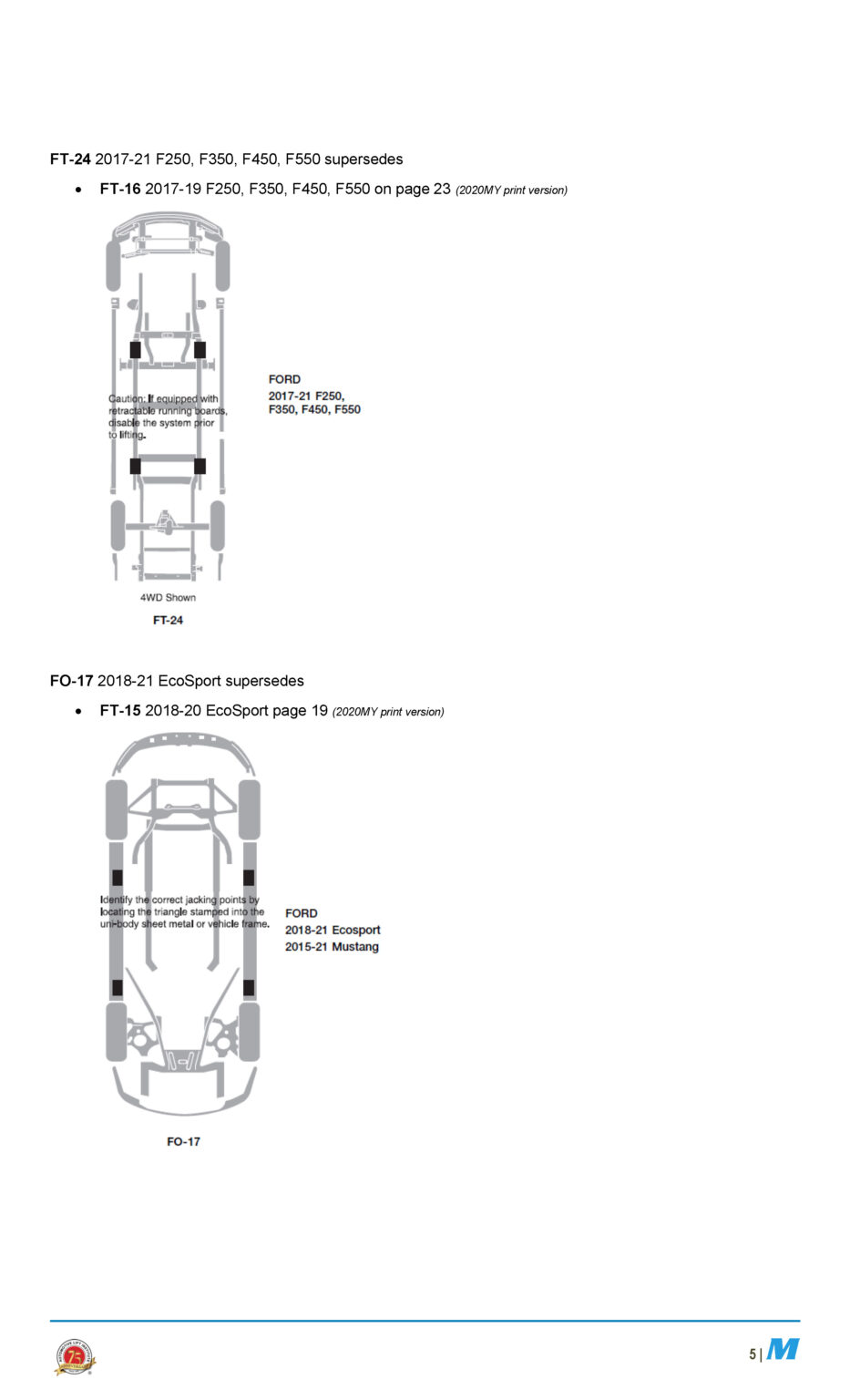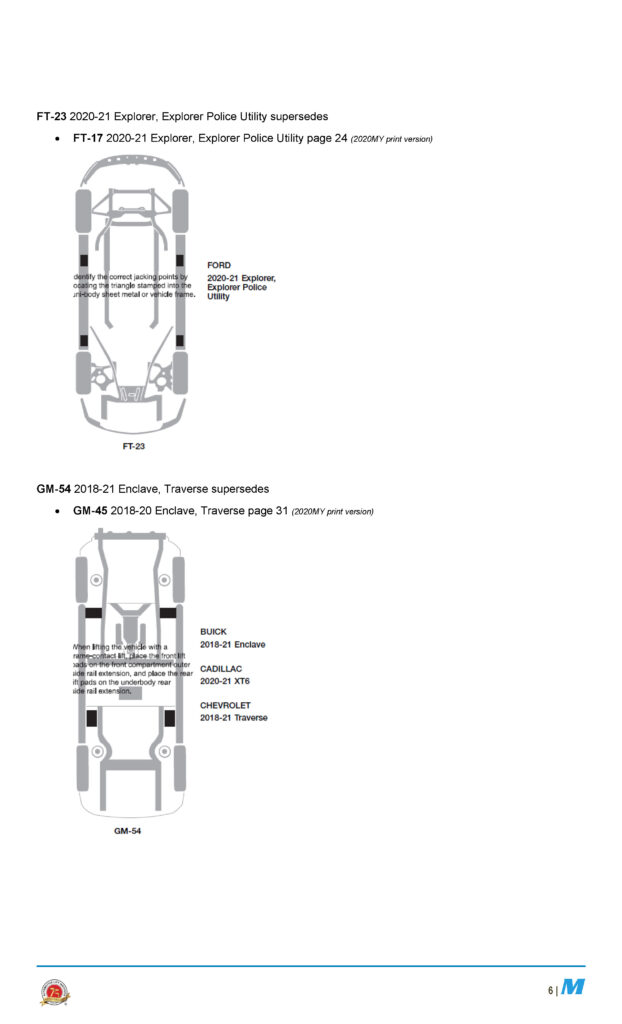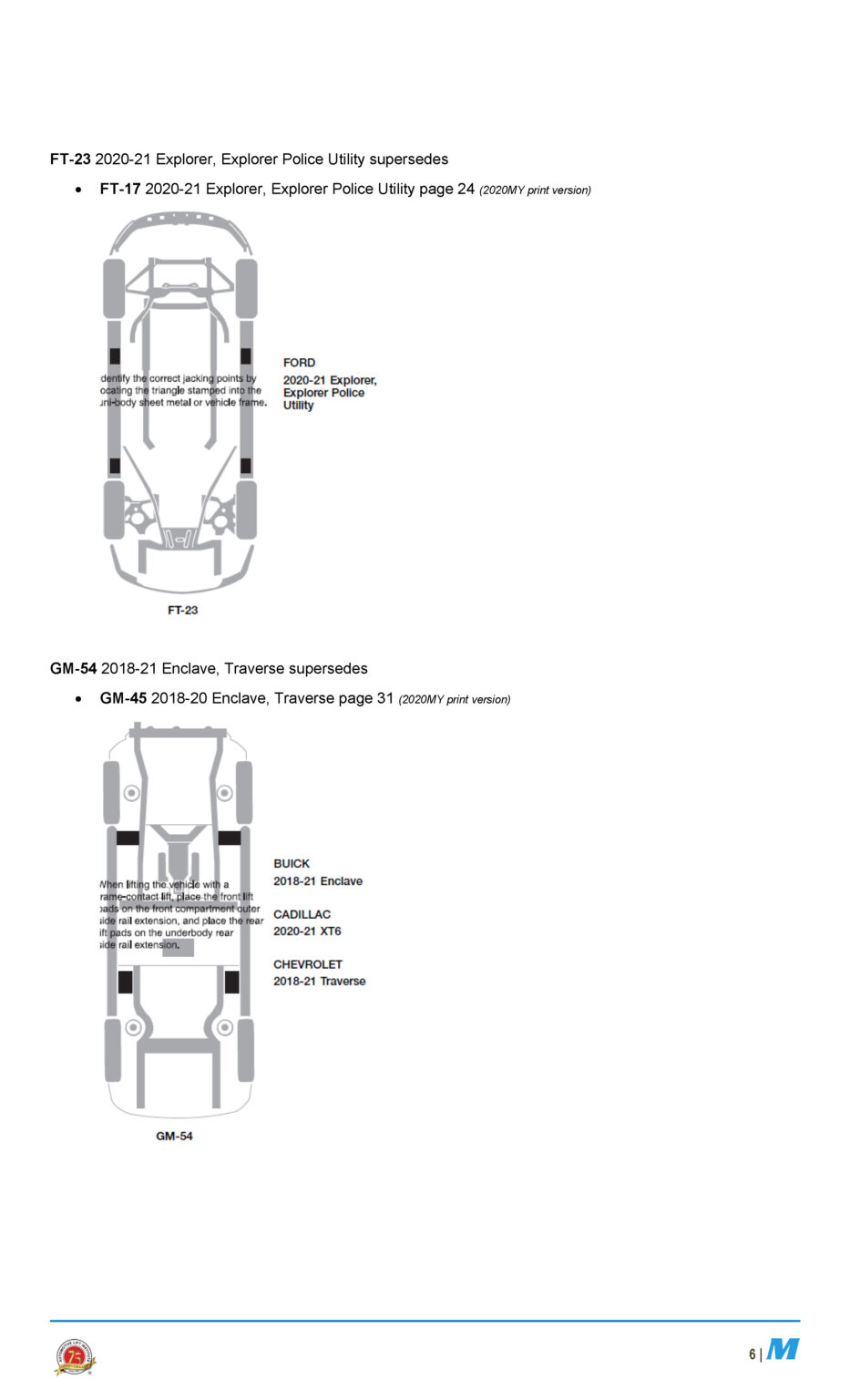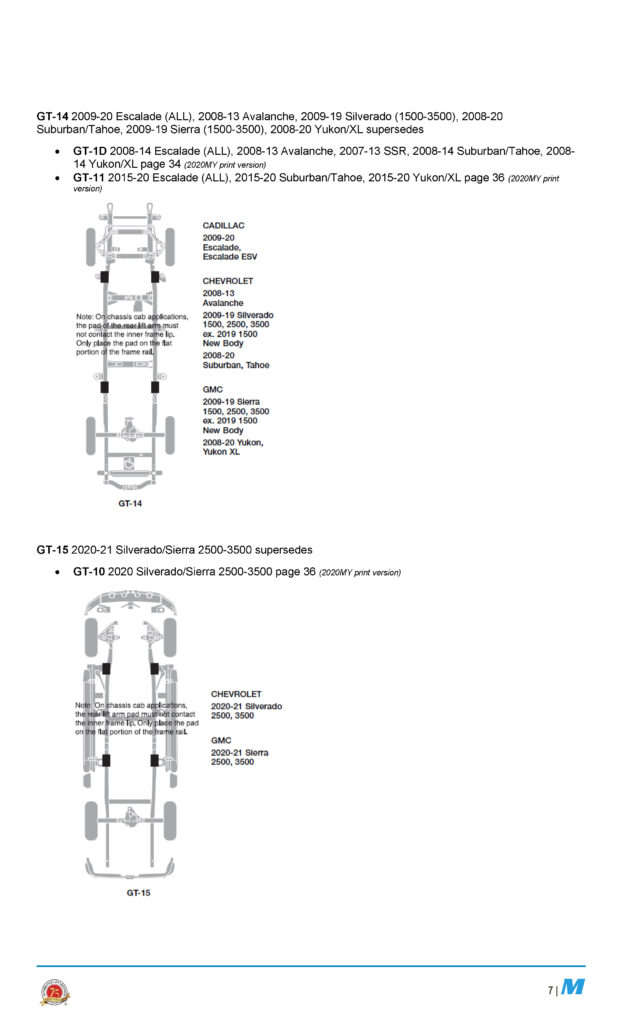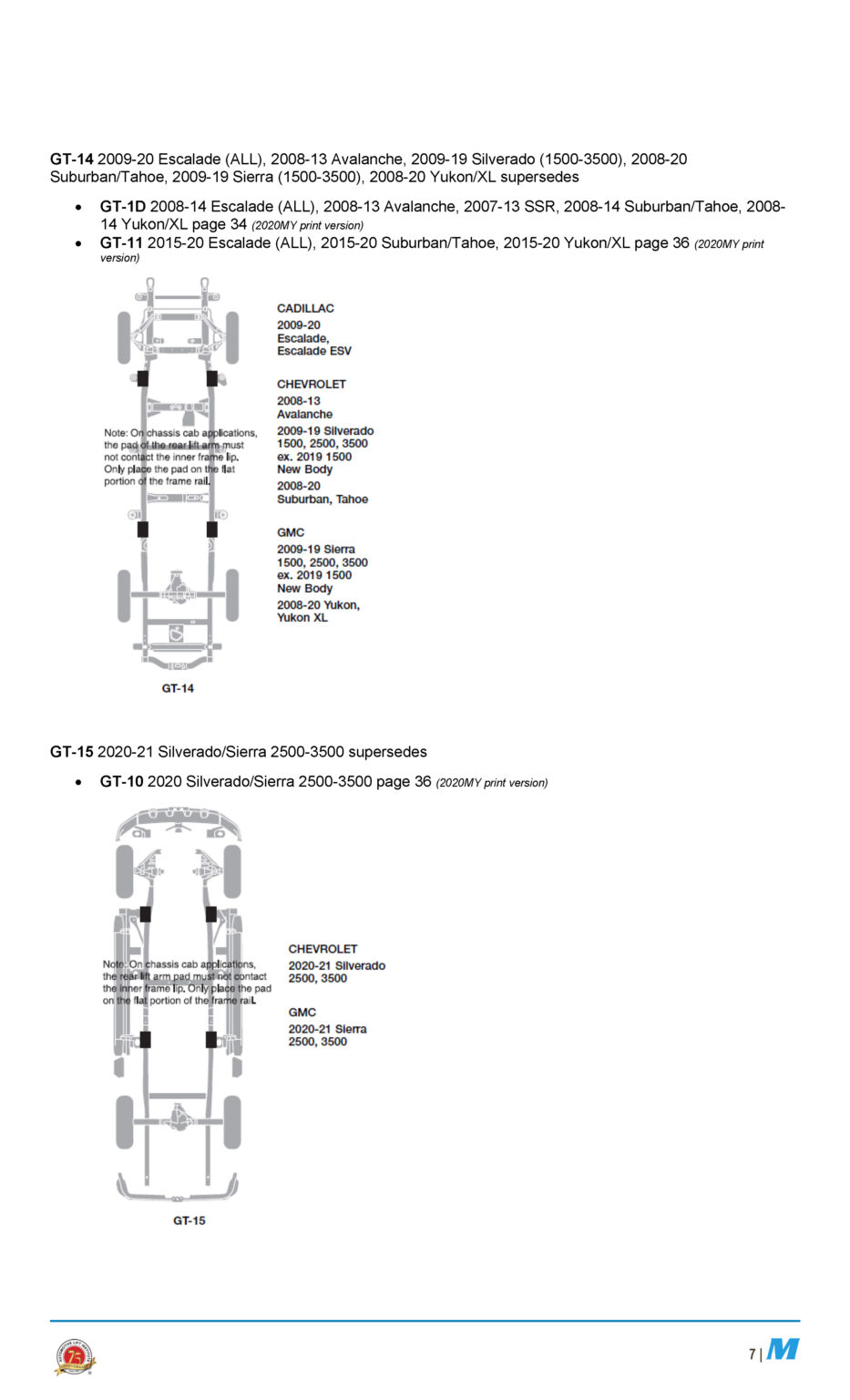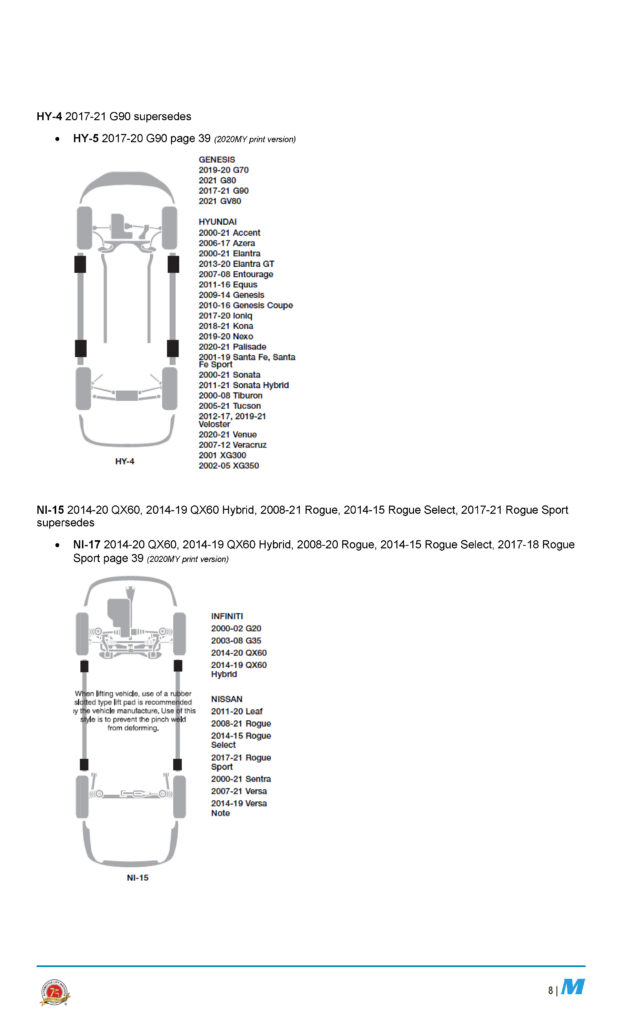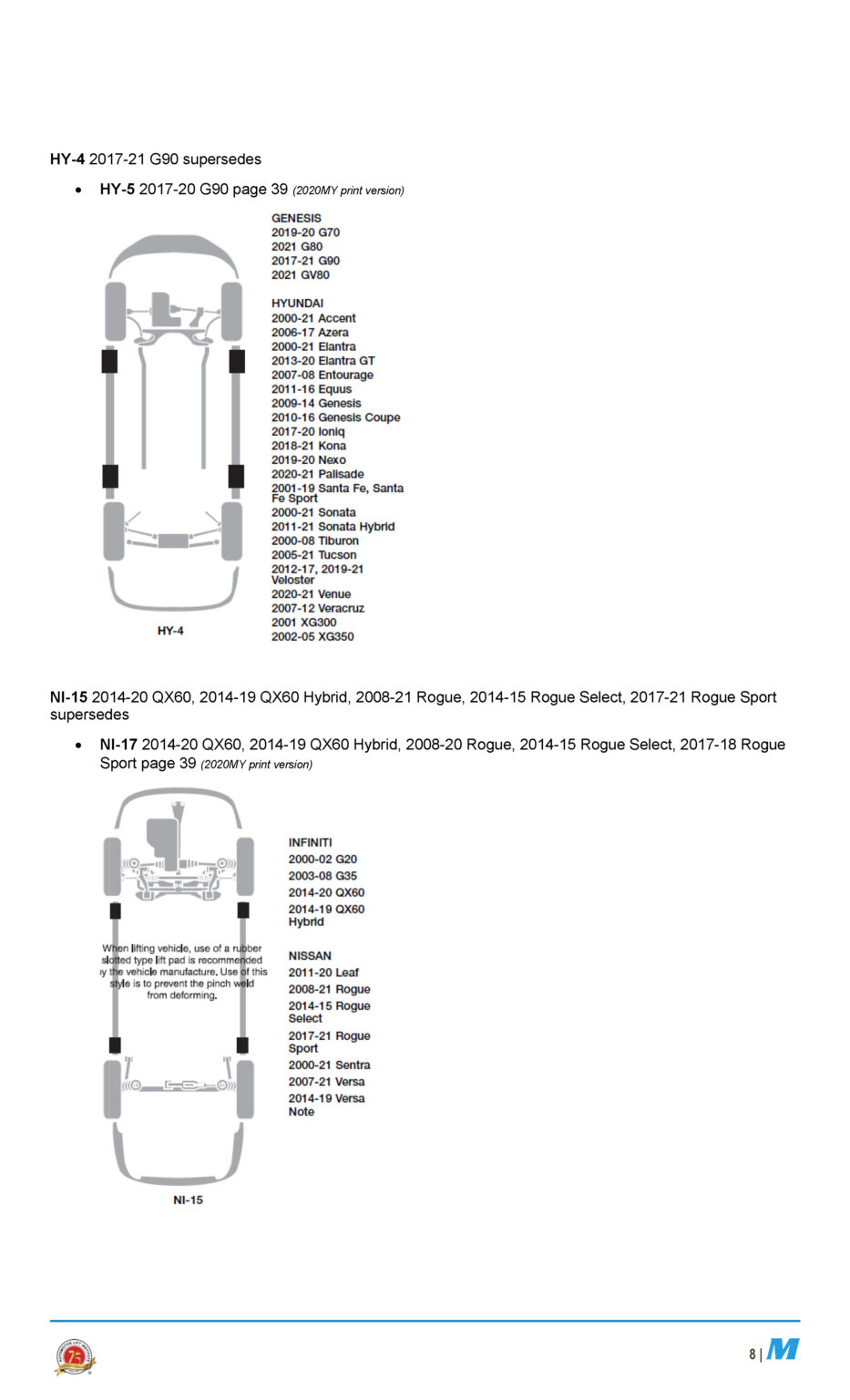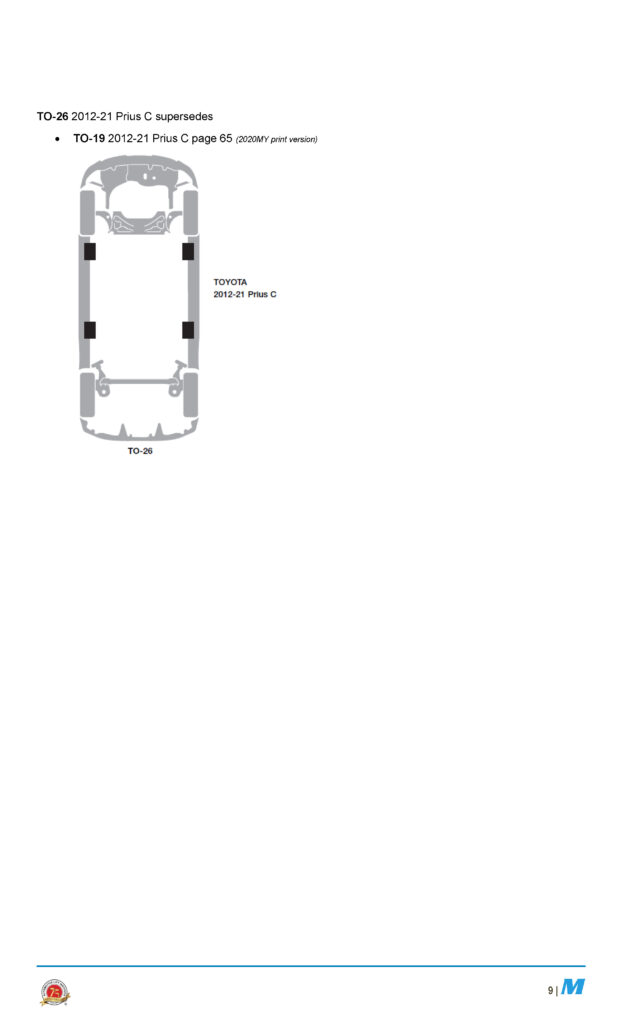 Go Back